It's hard to stick with things in isolation. Put the wind at your back with the group dynamics of Pacing Thing.
How it works
Join or start a group of learners.
Groups have assignments specified by the group organizer, with deadlines.
Do the assignments individually and post your work to the group page.
Miss too many and you get kicked out!
It works like magic and it's fun. Our community has been using this system for 2 years.
Examples
Write a song per week for a year
Draw daily for 4 weeks
Practice tying knots every day for 2 weeks
Identify a species of bird each day
Read a book every month and report
Exercise daily
How to make a group
1. Set up a series of assignments
Use a pre-built series in the catalog or just start entering assignments.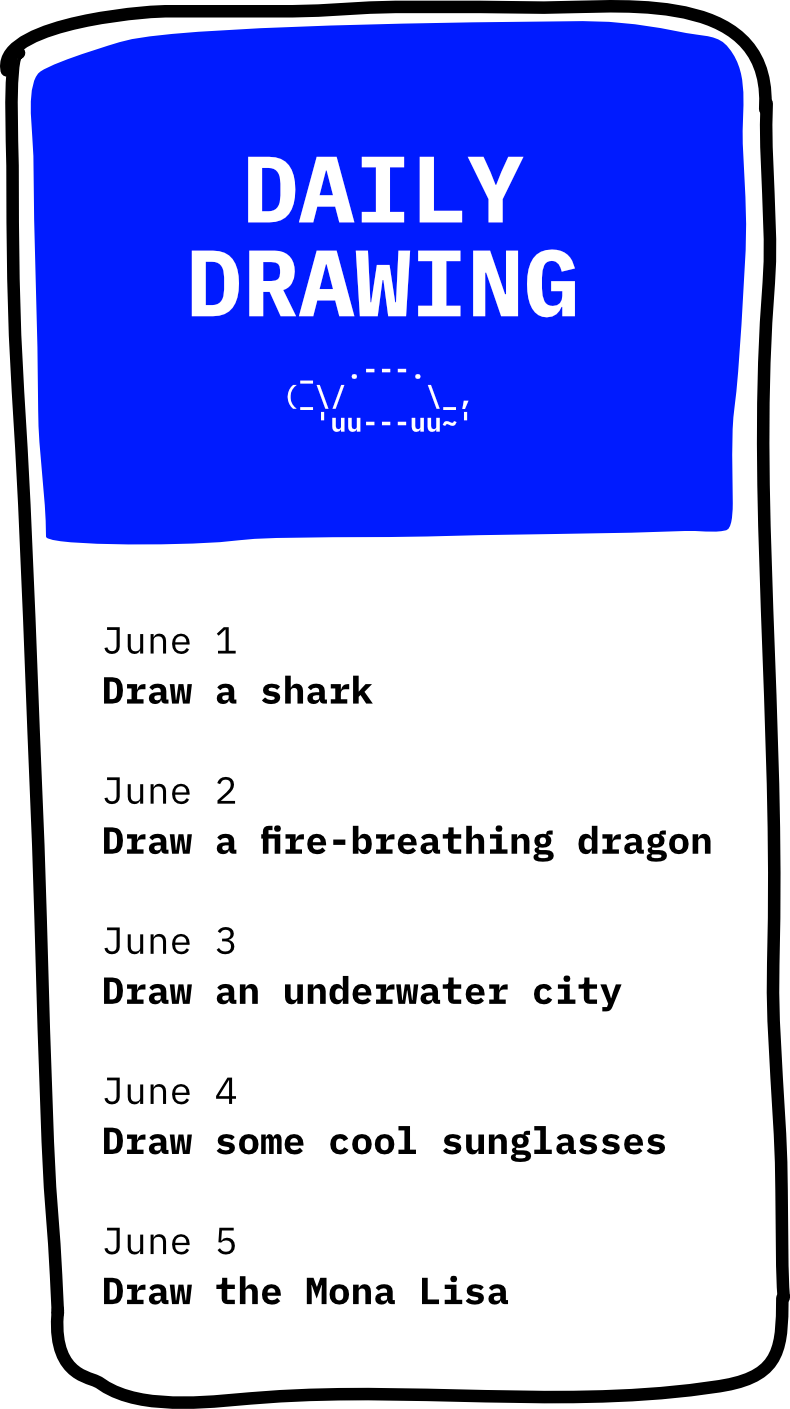 2. Invite friends to join
Any number, from 1 to 1000.
3. Group members submit their work
Members post a photo, audio, text or screenshot evidence that they completed the assignment.
4. If someone misses too many deadlines, they're automatically removed
It's all in good fun though. Those who strike out can join for the next round of the group if you set one up!